A long-lost valuable marble bust that was found used as a door stop for a shed in the Highlands could sell for £1.4million.
The bust of Sir John Gordon of Invergordon was created in 1728 by French sculptor Edme Bouchardon.
Highland Council, which helped look after the artwork, held initial discussions with specialists.
Valued at around £1.4million in 2016, the potential sale of the artwork would benefit the Invergordon Common Good Fund, which provides financial assistance to local projects.
Work lost for years
The bust was made of Sir John Gordon, MP and prominent landowner at Easter Ross in the Highlands. His father also gave the surname to Invergordon.
As one of the most fashionable sculptures of the 18th century, the artist Bouchardon made many works for French royalty at the Palace of Versailles and also made the Fontaine des Quatre Saisons in Paris.
The BBC reported that the bust was given to Invergordon Borough Council after it was created before being misplaced during the local government reorganization.
It was then rediscovered years later by Cromarty Firth councilor Maxine Smith being used to open the door to a shed in an industrial estate in Balintore in 1998.
Mrs Smith said she found it while looking for the former provost's robes. At the time, she said, "I didn't realize how important that doorstop was to keeping the door open."
Since its discovery, the work has toured the world, including the Louvre in Paris and the J Paul Getty Museum in Los Angeles. It is currently in storage at the Inverness Museum.
Potential bust sale in 'very early stages'
A report to the Highland Council's Easter Ross area committee said they had sought expert advice from Sotheby's auctioneers.
The agenda for the September 5 meeting indicates that advisors will receive a more detailed report on the potential sale at a later meeting.
A Highland Council spokesperson said: 'The potential sale of the bust is the result of discussions around Invergordon Town Hall.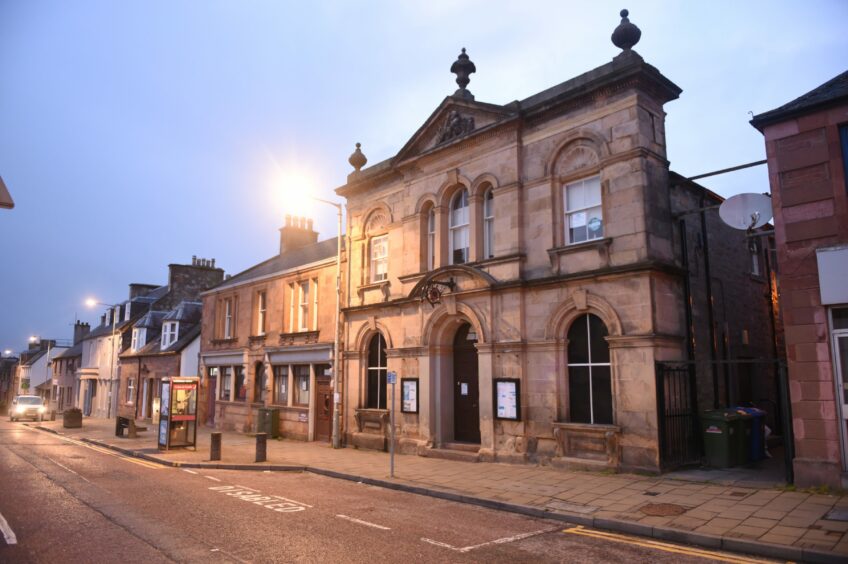 "A consultation had been held on the sale of Invergordon Town Hall as the common good had no funds to restore and operate it. Moreover, the attempts of the community to seize it had proved fruitless.
"The town hall issue was dealt with at Easter Ross Area Committee in February 2022, at full council in March 2022 and then at Tain Sheriff's Court in May 2022. All approved the sale of the town hall.
"Preparatory work is currently underway for its commercialization."
Investigations into the sale of the bust are still in their "very early stages".
Council added that the Easter Ross area committee is "far away" from coming up with an action plan on the issue.
They said: 'The report due for consideration next week by the Easter Ross Area Committee contains brief information and confirms that work is continuing.
"No proposal on the future of the bust has been prepared and if a proposal for sale were to be made in the future, it would be subject to full public consultation under the Community Empowerment Act."
Already subscribed? Login
[Forgotten Invergordon marble bust could be sold for £1.4 million]
[[text]]